2023 Celebrations
Student Scholarships Winners for 2023
This year WA-CCER was delighted to offer two $500 scholarships to deserving students in our state. The winners are:
Marissa Jackman – South Kitsap School District
BAM Pathway
Pacific Lutheran University (PLU) – Business and nonprofit org leadership – open business, 4.0
Susie Nass-nominating Career Specialist
Grace Smith – Elma School District
Science Nat Resource Pathway
Western Washington University – Behavioral Neuroscience and Communications – plans to be occupational therapist, 4.0
Mary Roberts-nominating Career Connected Coordinator
Washington ACTE – Career Guidance Award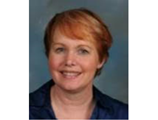 The Washington ACTE Career Guidance Award recognizes school counselors and career development professionals who have demonstrated commitment to connecting students with opportunities for success, shown innovation in career exploration and development, and have advocated for CTE as a viable option for all students.
The Career Guidance Award for 2018 goes to Terry Derrig. Terry is a CTE Work Site Learning Coordinator for the Renton School District. She has been a Washington ACTE member since 2005.
Terry has also been instrumental in implementing apprenticeship programs for students in her district. She is dedicated to the success of her student and goes the extra mile in everything she does. Congratulations Terry on a job well done. WA-CCER and Washington ACTE are both lucky to have you.
WA-CCER Member of the Year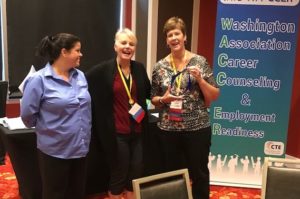 Each year one member of WA-CCER is awarded Member of the Year. This year is was our President, Nora Zollweg. Nora has been an active part of career and technical education for more than 17 years. She is currently working at West Sound Technical Skills Center as the Student Serves Coordinator.
Student Scholarships Winners for 2021
This year WA-CCER was delighted to offer two $500 scholarships to deserving students in our state. The winners are:
Michael Schwamborn
Computer Science
Business & Marketing
Hazen High School, Renton, WA
Quan Nguyen – nominating Career Specialist
Lanah Duque
Business & Marketing
Video Productions
South Kitsap High School, Port Orchard, WA
Susie Nass – nominating Career Specialist
Scholarship Coordinator, Shelley Jellison received a total of 12 scholarship applications this year. The scholarship committee was very impressed with the quality of the applications, including the written essays and ability of each applicant to "tell their story."
WA-CCER wishes each of the winners and other applicants success upon graduation and encourages them to work hard to achieve their dreams.